Would you like to host a Balanced Body Course at your studio? Find Out How.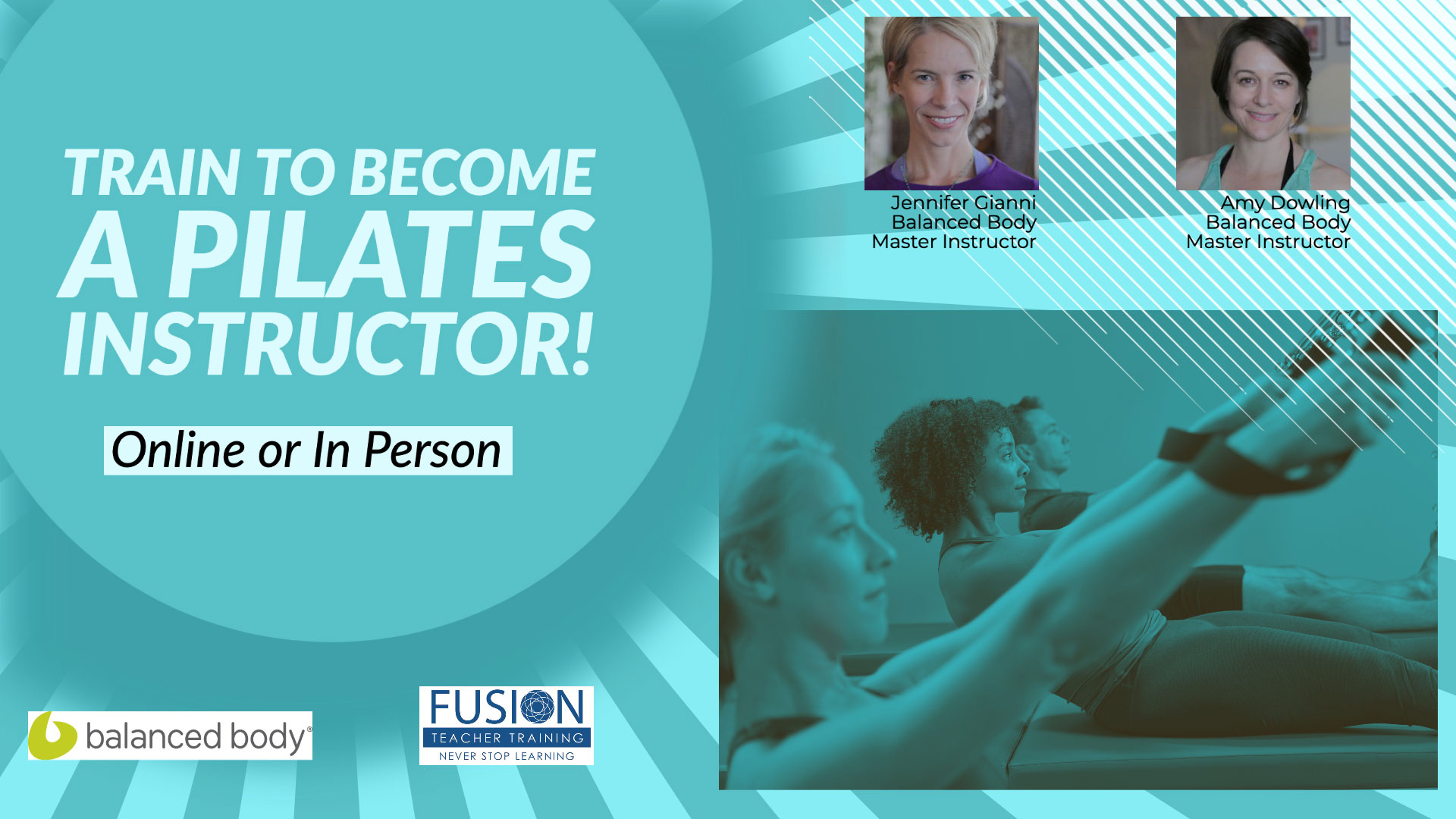 ---
There is a ton of information here and it can be confusing. Please Contact Us and we will be happy to help explain the process. When you're ready to get started – sign up for Movement Principles! See our Master Schedule here. 
---
Balanced Body Comprehensive Program Details
Balanced Body provides Pilates education for every stage of your career. We are committed to supporting your personal and professional growth. Whether you want to become a gifted Mat instructor, an inspiring Reformer teacher or a comprehensively trained Pilates professional, Balanced Body connects you to the widest array of educational offerings in the world.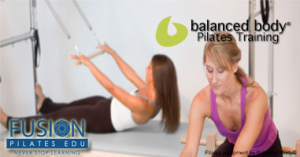 You will be trained by Fusion's Master trainers with 20+ years of experience, thousands of hours of teaching and rehabilitation experience and who have trained and apprenticed with first, second and third generation teachers.
Our program offers three levels of Pilates Instructor Education: Mat, Reformer and Comprehensive. Each level is offered in affordable modules so you can take your first course now and continue your training next week, next month or next year, whichever works best for you. Each module is designed to allow you to start teaching quickly and to continue learning as you progress.
Requirements for Completion
To become a fully qualified Balanced Body University Pilates Instructor, students must complete the following requirements:
Balanced Body Movement Principles Module
Balanced Body Mat Modules 1-3 Instructor training or equivalent
Balanced Body Reformer Modules 1-3 Instructor training or equivalent
Balanced Body Cadillac/Tower Module- Course work, written and practical test (18 hours)
Balanced Body Chair/Barrel Module- Course work, written and practical test Chair (12 hours) Barrel (6 hours)
Anatomy (required before Reformer Test out – not required to sign up for modules)
45 Personal practice hours and 105 Teaching hours or 35 Personal sessions, 20 observations hours and 95 teaching hours
Practical test
This is 9 Balanced Body Modules plus Anatomy.
Total hours for completion of full program: 520 hours (not including anatomy)
Upon completion of all of the requirements, a certificate of completion as a Balanced Body Pilates Instructor will be issued.
---
When you're ready to get startedContact Us or sign up for Movement Principles!
---
Reformer and Other Apparatus Final Exam and Certification
Once instructors have completed all of the Reformer and/or Apparatus course work and hours, they must pass a practical exam demonstrating their teaching ability. Exams will be regularly scheduled in different areas of the world. If instructors are not able to test out due to geographical challenges, testing out by video can be arranged. If a student is completing both the Reformer and the Apparatus sequence, they will not need to test out separately on the Reformer and the Apparatus.
The final test out consists of an observation of a session with a client or an apparatus class. The specific requirements will be determined prior to the testing. During the exam we will be observing and rating the instructor's skills in the following areas:
Correct set up and execution of the exercises
Client safety
Appropriate sequencing
Appropriateness of the exercises to the client or class
Understanding and application of the principles
Cueing and the ability to communicate with your client or class
If the instructor does not pass on the first try, we will discuss what they need to focus on in order to pass and set up a timeline for completion.
Personal Sessions
Students can count any classes or Pilates personal training session they have already taken. Developing and committing to a personal Pilates practice is an essential part of becoming an effective and inspiring teaching.
Observation Hours
Observation hours include watching experienced instructors teach group classes of private sessions. Observation is a great way to understand verbal and manual cueing, program sequencing and to hone your teaching skills.
Student Teaching Hours
Teaching hours include any Pilates teaching either as an employee at a fitness center or Pilates Studio or for family and friends.
The Modules (click for details)
Test Out
Please follow these steps to schedule and complete your Test Out:
Pricing
All prices include material fees (manuals & streaming videos)
All prices are subject to change
Anatomy is also required before Reformer Test Out
| | | | | |
| --- | --- | --- | --- | --- |
| BALANCED BODY MODULES | HOURS | COURSE FEE | MATERIALS FEE | TOTAL |
| Movement Principles | 16 | $449.00 | $90.00 | $539.00 |
| Mat 1 | 16 | $449.00 | $90.00 | $539.00 |
| Mat 2 | 16 | $449.00 | $90.00 | $539.00 |
| Mat 3 | 16 | $449.00 | $90.00 | $539.00 |
| Reformer 1 | 16 | $449.00 | $90.00 | $539.00 |
| Reformer 2 | 16 | $449.00 | $90.00 | $539.00 |
| Reformer 3 | 16 | $449.00 | $90.00 | $539.00 |
| Chair & Barrel | 20 | $724.00 | $160.00 | $884.00 |
| Trap/Cad | | $449.00 | $90.00 | $539.00 |
| | | | TOTAL | $5,196.00 |
When you're ready to get started Contact Us or sign up for Movement Principles!
---
Sign Up for the Comprehensive Training and Receive the $599 Online Apprentice Program Free!
If you sign up and pay for all modules in advance, you'll receive access to our incredibly detailed Online Apprentice Program.
The objectives of this program are:
To expand on the information you learn in your live training modules
To prepare you for test out
To provide one on one virtual mentoring through video reviews and conference calls to discuss your progress
To provide a structured and organized way to log your required hours
Find lots more information and details on this amazing program here.
Contact us for details and to sign up.