Would you like to host a Fusion Anatomy Course at your studio?  Find Out How.
Anatomy in Clay® Workshops
Using the Anatomy in Clay® Learning System, a Creation of Zahourek Systems, Inc
The Mind Cannot Forget What the Hands have Learned™
~ Jon Zahourek
Description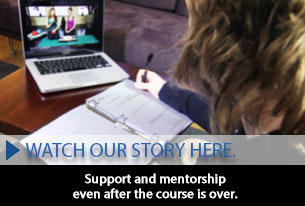 Receive 12 PMA CECs
The Anatomy in Clay (AIC) system was developed by Jon Zahourek in 1989 with the goal of making anatomy fun and incorporating it into peoples' lives from elementary school to old age. Jon is happy to say that the human skeleton model, the Maniken®, has found its way into more than 4,000 schools nationwide. For more information on AIC products please go to anatomyinclay.com.
This course offers a review of the Core Structure and moves beyond into explanation and study of important Global Mobilizers.
Experience anatomy in a dynamic way by building musculature in clay! Students study and build musclessimultaneously from the inside out learning to recognize and appreciate interactive relationships. This facilitates the development of understanding of musculature in a three dimensional perspective. NO experience in clay or sculpture is necessary.
Come to refresh your anatomy knowledge and to bring it to life in three dimensions.
This course is ideal for anatomy or science teachers and lecturers, massage or sports therapists, artists, movement practitioners (such as yoga, Pilates or fitness professionals and personal trainers), beauty or holistic therapists, health professionals or anyone fascinated with the human body.
Course Will Cover
The Building of all Pelvic/Lumbar and Hip Core musculature using clay and a specially made Maniken® skeleton model
The building of key Global Mobilizers including the quadrideps, hamstrings, deltoids and latisimus dorsi
Gain in depth knowledge of the biomechanics of the Core structures and Global Mobilizers and how they relate to each other and the body as a whole
Prerequisites
Policies

Registration closes two weeks prior to course.  There is a $50 late registration fee for anyone who registers after two weeks prior to the course.  PLEASE sign up now to secure your spot and to ensure the course isn't canceled due to lack of interest.  We are unable to guarantee manuals for late registrations.
See the registration form for full policies.
There are no events currently scheduled
---