Fusion Pilates in Hilton Head SC
---
Chair/Barrel & Trapeze Table/Cadillac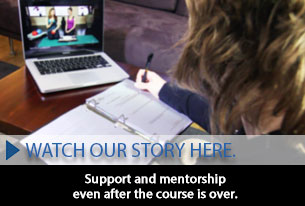 Balanced Body Pilates Apparatus Certification completes the full Pilates instructor certification program. Included is the complete repertoire on the Trapeze Table/Cadillac/Tower, the Pilates Chair, the Barrels and small equipment. Completing the additional apparatus training gives you a great variety of tools to use when working with clients and qualifies you to take the national Pilates certification exam.
There is no certificate given for these modules on their own, as it is assumed that anyone attending will have taken Mat and Reformer Training through Balanced Body or elsewhere. If your Mat and Reformer Certifications are from somewhere other than Balanced Body, please contact us to discuss our Bridge Program – you may be eligible to receive your full Balanced Body Comprehensive Certification.
Balanced Body Pilates Chair and Barrel
Prerequisites:
Reformer III or Reformer certification or comparable (if you've taken a Reformer Class other than BB Reformer III, please contact us for approval)
Student must complete the online Pilates Essentials and Course Prep workshops before the first day of the course. (These programs are included in the price of Chair/Barrel).
The BBU Trapeze Table/Cadillac certification provides a thorough introduction to Trapeze Table exercises as well as applications for beginning, post-rehabilitation and advanced clients. This training is appropriate for students working with the Allegro Tower of Power, Half Trapeze and Wall Unit as well as those working with full Trapeze Tables. Sequencing programs using multiple pieces of equipment are covered as well as equipment set up, safety and maintenance.
Online Course Prep Included ($115 Value)
Our exclusive Online Course Prep program was designed to prepare you for your main module training with Balanced Body. Many of our students walk into their first module course filled with anxiety and questions. This program will put you miles ahead and ease your mind so that you will be ready to take in and really understand the immense amounts of information that will be coming your way in your module course. This program has two parts. Pilates Essentials gives you a detailed overview of all of the foundational information, and a short Mat primer will give you all the information you'll need to be completely prepared before you walk into your module course.
Policies
Registration closes two weeks prior to course. There is a $50 late registration fee for anyone who registers after two weeks prior to the course. PLEASE sign up now to secure your spot and to ensure the course isn't canceled due to lack of interest. We are unable to guarantee manuals for late registrations.
See the registration form for full policies.
Core Pilates & Yoga
Core Pilates & Yoga

32 Office Park Road
Suite 114
Hilton Head
SC
Map and Directions

Website: http://www.workthatcore.com
Phone: 681-4COR (4267)