SmartSpine™  Teach & Treat Workshop
Course is 2 days in English / 3 if a translator is needed
14 Hours Domestic / 21 Hours with Translator
No PMA CECs offered at this time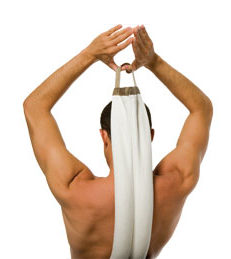 DESCRIPTION
This workshop is specifically designed to custom deliver the SmartSpine™ technique to your studio (or host site). The objective is to train and educate the teachers in the SmartSpine™ System protocols and exercises. The added skill set and knowledge will give the teachers of the studio an edge on integrated whole body wellness within the existing program.
Professional and Business Advantage: Completion of this workshop qualifies the studio to carry the SmartSpine™ products for resale in support of improved client education and home care. A decal and logo will identify the studio as an official SmartSpine™ Provider.
COURSE COVERS
Extensive work opening the respiratory system
The spine, restoring the natural spinal wave
Protocol for the hips, pelvis, and cervical spine
Strategies suitable for working with scoliosis
Corrective work for the feet
Pilates equipment repertoire integration
OBJECTIVES
Learn New Approaches to Postural Patterning Through Spinal Alignment & Supportive Breathing Techniques.
Broaden the Understanding of Smartspine Teaching Tools as They Relate to the Biomechanics of the Spine and New Core Principals.
Optimization of Tactile and Sensory Cueing into Whole Body Awareness of the Client/Patient.
There are no events currently scheduled. Please contact us if you would like to schedule a training in your studio.