SmartSpine™ Smart Core
Course is 3 days in English / 4 if a translator is needed
21 Hours Domestic / 28 Hours with Translator
No PMA CECs offered at this time
DESCRIPTION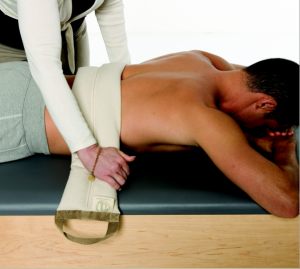 The SmartCore integrates the most updated curriculum of the unparalleled Core Intelligence course with the comprehensive SmartCore, a professional SmartSpine™ training. This skill specific learning experience is bridging the gap between manual therapy, fascial work, and movement education.
Grounded in recent research in the field of fascia, its research is aligned with all properties of the SmartSpine™ System in being full spectrum, functional, and effective. The SmartSpine™ as a fascial interface tool has now been embraced by the world of manual therapy and movement educators alike. The deeper effect and noticeable difference in results are correlated to the contemporary core techniques, which includes the delivery of warmth during the movement/treatment sessions. Introducing core tools that allow the teacher/practitioner to be intuitive and effective while awakening the "feeling" of the movement in the individual than just teaching the isolated exercise or skill.
COURSE COVERS

Introduce a unique and fresh approach to somatosensory learning in therapeutic movement.

Learn the science of Core Ability as well as the current research on the human fascial network.

Learn extensive work on opening the respiratory system, the spine, hips, pelvis and cervical spine.

Strategies suitable for working with Scoliosis.

Corrective work for the feet.

Pilates equipment repertoire integration.
There are no events currently scheduled. Please contact us if you would like to schedule a training in your studio.