Comprehensive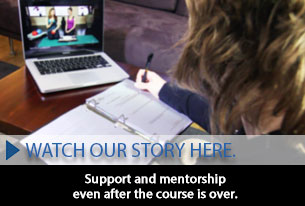 It's never too early to start planning your Comprehensive Pilates Training! For those who would like to take advantage of a discounted price, you can sign up for the entire Balanced Body Comprehensive Pilates Training.
Make sure you understand all the prerequisites and requirements for completion before signing up.
You can take modules in whichever city is most convenient for you and can even mix and match – but you must schedule where you will attend each module when you register. Click here for a Master Schedule to see when each Balanced Body Module is offered.
Please contact us for more info and to register.
Total Costs for Comprehensive Pilates Certification
Fees must be prepaid. No payment plans are offered.
COURSE FEES (10% DISCOUNT)
Anatomy in Clay
$425.00
Mat 1 Module
$424.00
Mat 2 Module
$399.00
Reformer 1 Module
$524.00
Reformer 2 Module
$449.00
Reformer 3 Module
$449.00
Chair/Barrel Module
$724.00
Trap/Cad Module
$524.00
Course Fees
$3,918.00
10% Discount
-$391.80
MATERIAL FEES
 
Mat 1 Manual
$50.00
Mat 1 DVD
$25.00
Mat 2 Manual
$50.00
Mat 2 DVD
$25.00
Reformer 1 Manual
$50.00
Reformer 1 DVD
$25.00
Reformer 2 Manual
$50.00
Reformer 2 DVD
$25.00
Reformer 3 Manual
$50.00
Reformer 3 DVD
$25.00
Chair Manual
$50.00
Chair DVD
$25.00
Barrel Manual
$50.00
Barrel DVD
$25.00
Trap/Cad Manual
$50.00
Trap/Cad DVD
$25.00
TOTAL FEES
$4,126.20
Contact Us to Register* Practical Test-Out Not Included – Additional $225 Group or $275 Individual